What if you could get your dream college to stand up and really take notice of your application?
---
Write Your Way Into College 2022
Course registration for April is now CLOSED
Join the Waitlist for the July session
---
Discover the extraordinary writer within and write a personal statement that exceeds what you thought you were capable of and that will stand out from all the rest!
Follow a simple unified step-by-step method that will eliminate your stress and enable you to produce an essay that you will remember for years to come!
Introducing...
Princeton College Consulting's
Write Your Way Into College
A comprehensive essay writing program that will help you ACE your personal statement.


Peter Tilles, Co-Founder
With over 30 years as a senior corporate executive and entrepreneur turned educator; for more than a decade Peter has successfully navigated hundreds of students and their families through the highly competitive college admissions process and the thousands of essays that come along with that.
Understanding that the essay writing process, like the admissions process overall is an exercise in authentically revealing one's character, Peter has taught students how to shine a light of truth on their own character strengths and values that come from their own life experiences and the resulting stories they tell.
Wanting to share his experience with students more broadly and wanting to simplify the personal statement writing process for students, Peter and Ben have created the Write Your Way Into College program.
Ben Caldarelli, Co-Founder
A passionate educator for 17 years, Benjamin is recognized as one of the country's premier college essay coaches. Having helped students write thousands of essays, he knows how transformative the process can be. By teaching how to connect the dots between experiences, values and goals; Benjamin helps his students conceptualize and tell their most compelling stories. A graduate of the University of Illinois and trained at Harvard's Institute on College Admissions, Benjamin now lives in New York City.
What You're Going To Get With This Program
Getting Started
In this module, we will provide context for the entire admissions process, explaining how the various factors work together. Highlights include:
The Role of Character in the College Admissions Process

What Colleges Are Looking For In Their Applicants
Module 1
Accumulating Your Content
In Accumulating Your Content, you will learn how to develop your personal statement topic, main theme, and secondary themes through two separate brainstorming exercises that will not only lead you to your ultimate topic and the main theme of your essay, but it will also help you begin to accumulate material that you will use in your personal statement. Highlights include:
Brainstorming Your Essays

How to Interpret the Common Application Prompts

What They're Really Looking for in Your Essay Part I (Keys to adding additional secondary themes to your essay)

What They're Really Looking for in Your Essay Part II (How to ensure you have an essay topic and theme that will stand out and that admissions committees will want to read about to the very end)
Module 2
Creating Your First Draft
You will learn to select the right structure for your essay, how to grab your reader's attention, hold it through the body of your essay and then, how to close with a flourish. We will also deconstruct a series of essays for you so that you see how all of the elements we have discussed so far work together. Highlights include:
Story Idea to Story Part I: Structuring Your Essay

Story Idea to Story Part II: 3 Key Elements of Compelling Stories

Deconstructing Successful Essay Examples

Writing Your First Draft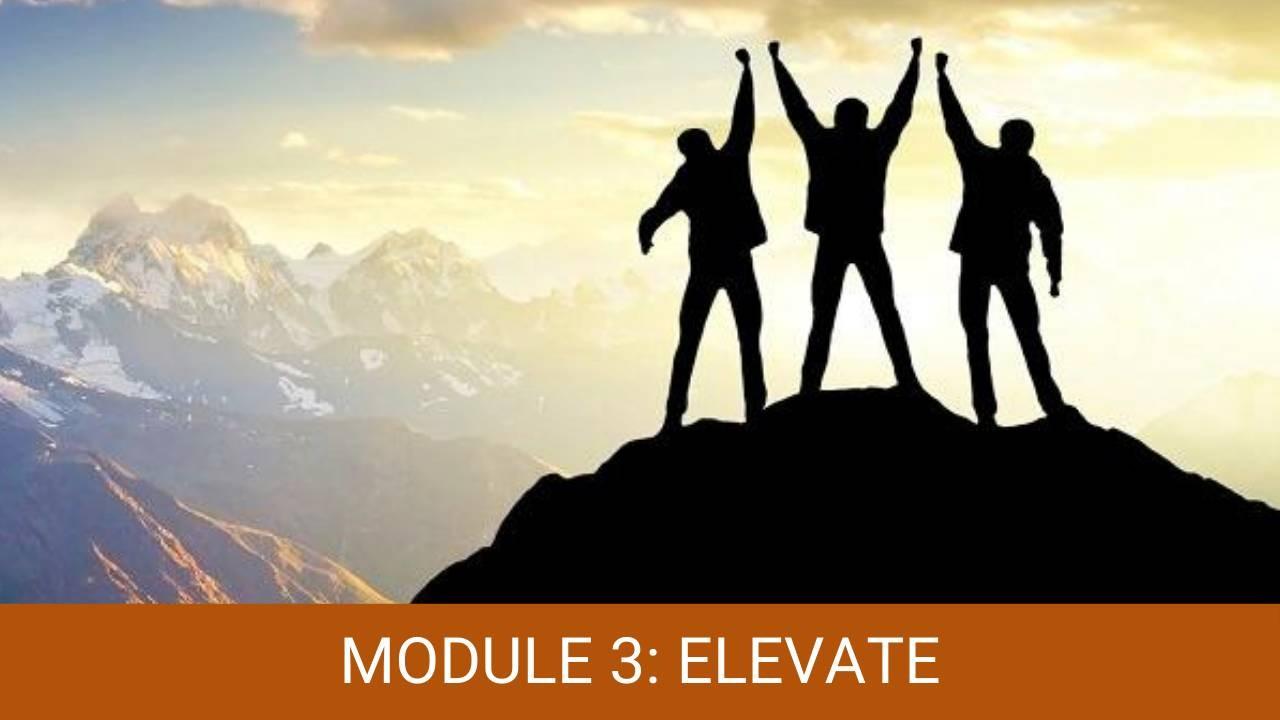 Module 3
Elevating Your Personal Statement
We will show you simple techniques to help you revise and elevate your personal statement by determining if you are bringing the right level of focus to your essay. We will also show you how to add more depth to your essay and how to use key literary techniques to elevate your writing even further. Highlights include:
The Big Questions Revision

Coming to Life: You Are a Character Edit

Levelling up with Intellectual Vitality and Literary Techniques

The Final Edit and Declaring Victory
You Also Get These Amazing Bonuses!
When you purchase the Write Your Way Into College Program, you will receive an

additional bonus

!
Bonus #1
Resume Completion Guide & Template
We will provide you with a step-by-step guide that will take all of the guesswork out of how to create a compelling resume that will absolutely stand out!
The Very Best Thing An Aspiring
College-Bound Student Will Get Out Of Taking The Write Your Way Into College Program
Become the writer you never thought you could be and wow admissions committees with your ability to demonstrate who you are in a way that will maximize your probability of admission to your top choice colleges!
Join the Waitlist!
The Amazing Results Our Students Are Getting
We have taken the last 10 years of our experience working directly with students on thousands of essays and from that we have created the ACE method to simplify the personal statement writing process. Here is what a few of our students had to say:
Ben D.
(Admitted to Harvard)
"Through my time working with Princeton College Consulting, I have grown as both a student and as an individual and my writing, time management skills and character have developed massively! Through our work I developed a stronger sense of self; I learned how to place an emphasis on authenticity, finding what I really enjoy, and how to tell my story in a way that revealed who I am.
Most importantly, I came to understand that it's ok to admit weakness and be vulnerable in my application essays, that universities don't expect a superhuman applicant. My journey through the college process was a conduit for personal growth and development. For all of this and more, I highly recommend Princeton College Consulting to any prospective students and their families. Thank you so much for what you have done to teach and shape me on this voyage. I am eternally indebted."
Neil S.
(Attending Princeton University)

"Princeton College Consulting offered invaluable advice and strategies throughout the college application process. The opportunity to discuss ideas with an experienced counselor who helped me think through a series of steps so that I could develop essays that were personal, intellectually complex, and unique was invaluable. I would highly recommend their services for students seeking guidance on their college applications."
AnnMarie M.
(Admitted to Drexel University 7 year combined Bachelor of Science/College of Medicine Program)


"I cannot thank you enough for all of the help you offered. To say I couldn't have done it without you is an understatement. You taught me how to become the best version of myself and how to tell my authentic story across all facets of the application process and especially my essays. The essays you helped me write, the detailed in-depth interview responses you helped me formulate would not have been so authentically personal and specific to me if it weren't for your guidance and expertise.
I have more to thank you for, though, than just being exceptionally good at your job. Princeton College Consulting connected with me and helped me learn things about myself that I never would have known. You pushed me to be my best and you believed that I would achieve my goal as long as I put in the work.
I wouldn't have been admitted to a BSMD program without you. I'm beyond excited to start and I will of course keep you updated."
Sign up for announcements when
the next cohort is available!
There is no charge to join the waitlist
Join the July Waitlist
$1,500 USD
One-Time Payment
Premium Quality Guarantee!
Write Your Way Into College is the most comprehensive, step-by-step Personal Statement writing program created for students who want to do more than just complete their essay. Rather, you want to transform your writing such that you develop the confidence to write an essay that goes beyond what you imagined you were capable of.
Within the first 14 days, if you feel the program is not working for you, reach out to us and provide us with your completed work for all exercises in Modules 1 and 2, which includes generating a first complete draft of your essay that builds on the completed exercises and we will be happy to refund your money.
Before This Program:
ANXIETY About College Admission
You are feeling uncertain about what college admissions committees are really looking for in your personal statement

You are procrastinating getting started because you just aren't sure where to start

You lack the confidence to move forward with conviction because you are concerned that your personal statement could be the weak link in your application
After This Program:
CONFIDENCE About College Admission
You will have discovered an extraordinary writer within you that enabled you to

write a personal statement that exceeds what you thought you were capable of and that will stand out from the crowd!

You will have produced an essay that you will remember for years to come!

You will be super confident that you have written a personal statement that will make admissions committees stand up and take notice!
Answers To Your Questions
My child won't be applying to college for another three years, is this something we need now?
What kind of access will we have to Peter & Ben once we purchase the program?
What is the program schedule? Do I have to finish my essay in 3 weeks?
As a parent, I have more than one child this would be ideal for, how does that work? Can they share?
Is there a community with this program?
Is everything immediately available?
How long can I keep this program?
Are You Going To Join Us?
We want to personally invite you to join us in our Write Your Way Into College program. After 10 years of working on thousands of essays with our students we want to share our experience with you.
Through a simple unified step-by-step process we will help you Discover the extraordinary writer within you so that you can write a personal statement that exceeds what you thought you were capable of and that will stand out from all the rest!
So come join us! We'll see you inside!
Join the July Waitlist