---
Write Your Way Into College

  

Class of 2024 
Course Registration NOW OPEN
---
Write Your Way Into College guides you through a step-by-step method for discovering your unique stories and crafting a personal statement that admissions officers will remember increasing the probability they advocate for your acceptance.
Write Your Way Into College is for students
looking for...
Confidence
Self-doubt is normal. We'll ease your uncertainty by teaching you exactly what college admissions committees are looking for in your application and personal statement.
Expert Coaching
We'll teach you a systematic approach to telling your most compelling stories and provide the critical feedback, guidance, and encouragement for success.
Accountability
Writing is hard and procrastination is common. Following a proven framework and optimal timeline is proactive craftsmanship.


Getting Started
In this module, we contextualize and clarify the entire college admissions process. You'll learn how your essay can work together with multiple elements of the college application to create a strong overarching message.
Highlights include:
The Role of Character in College Admissions Decisions
What Colleges Are Looking For in Their Applicants' Essays
How to Effectively Organize Your Writing Process
Module 1: Accumulating Your Content
You'll learn how to develop your personal statement topic, main theme, and secondary themes. Multiple brainstorming techniques will uncover your most interesting story ideas and connect them to the Common Application Prompts.
Highlights include:
Our 3 Best Brainstorming Techniques

Choosing Your Common Application Prompt

Making your essay topic and main theme "interesting"

Adding texture to your essay with secondary themes

Module 2: Creating Your First Draft
You'll learn how to choose the right structure for your essay, grab your reader's attention from the start, hold it through the body of your essay, and close with a flourish. We'll also deconstruct a series of successful essays to demonstrate how all the elements of a compelling story can work in harmony.
Highlights include:
How to Structure Your Narrative Essay

3 Essential Elements of Compelling Stories

Successful Essay Examples Deconstructed

Preparing to Write Your First Draft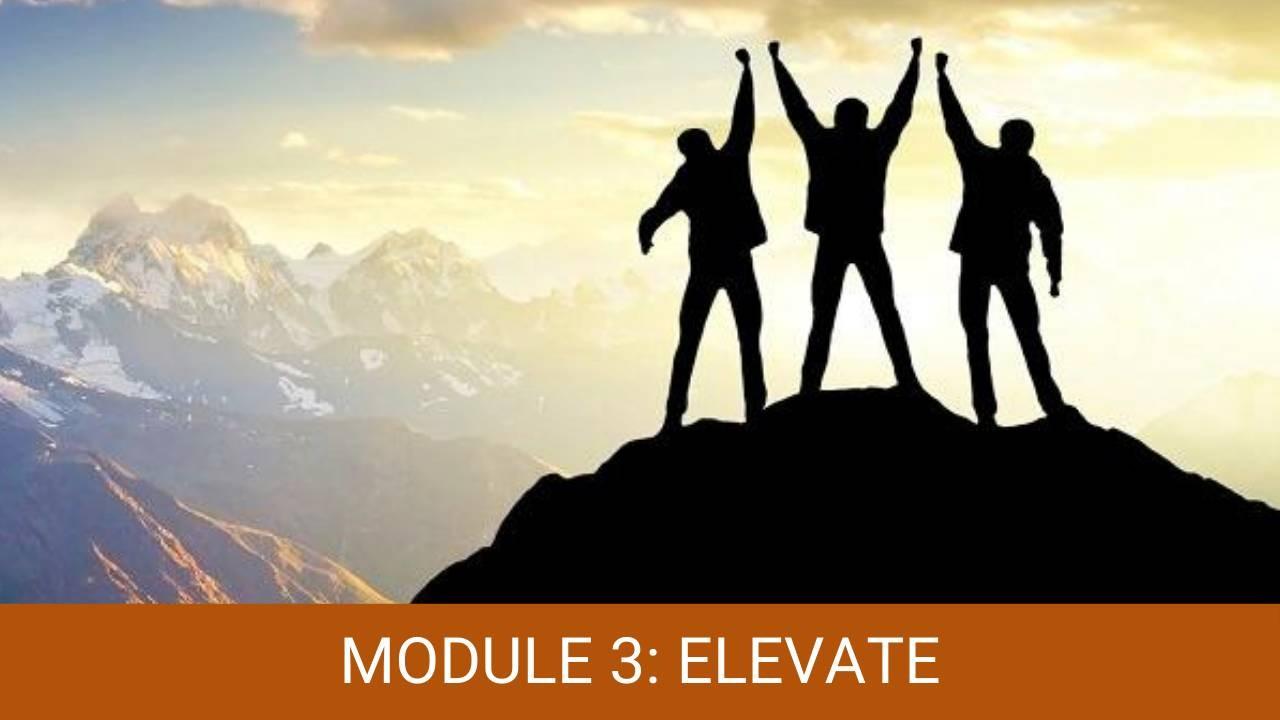 Module 3: Elevating Your Personal Statement
Powerful techniques will help you revise and elevate your personal statement. You'll learn to revise in stages, beginning with the right level of focus. The next stage is about adding depth and using advanced storytelling strategies, followed by the final proofreading stage.
Highlights include:
The "Big Questions" Revision

Highlighting Your Emotional Intelligence

Levelling up with Intellectual Vitality and Literary Techniques

The Final Edit
Peter Tilles
Co-Founder, Princeton College Consulting
Peter is responsible for successfully navigating hundreds of students and their families through the highly competitive college admissions process. Understanding that admissions success is based on an applicant's ability to authentically reveal their best self, Peter teaches students how to tell compelling stories that shine a light of truth on their character strengths and values.
Prior to founding Princeton College Consulting, Peter used his strategic planning and ability to identify team members' individual strengths to become one of the youngest senior executives at UBS. Currently, in addition to leading multiple for-profit and charitable boards, Peter is a sought after speaker on secondary education, college admissions, and preparing for the post-graduation job market.
"Write Your Way Into College teaches students how to write essays that capture the essence of who they are. The stories students tell about themselves have the power to not only impact admissions decisions, but change their life." — Peter
"Writing great college essays can be a launchpad toward your future. We built Write Your Way Into College to make the ACE method we've taught for years more accessible. It's our best thinking on how to approach writing with style and sanity." — Ben
Why Choose Write Your Way Into College
Most students applying to selective colleges want to learn the techniques used to write successful application essays, be able to discuss their ideas with a knowledgeable counselor, and receive feedback on at least 1 or 2 drafts. No book or video course can provide that; and, comprehensive college counseling may not be right for you.
Write Your Way Into College is a perfect hybrid. It's designed to combine the efficiency and flexibility of a video course, with the personal attention and customized feedback of America's most trusted counselors.
The Amazing Results Our Students Are Getting
Over the last 10 years students have used the Write Your Way Into College method to draft thousands of essays. Here's what a few of our students had to say:
Ben D.
(Attending Harvard)
"I developed a stronger sense of self; I learned how to place an emphasis on authenticity and how to tell my story in a way that revealed who I am.
Most importantly, I came to understand that it's ok to admit weakness and be vulnerable in my application essays, that universities don't expect a superhuman applicant."
Neil S.
(Attending Princeton)

"The opportunity to discuss ideas with an experienced counselor who helped me think through a series of steps so I could develop essays that were personal, intellectually complex, and unique was invaluable."

AnnMarie M.
(Attending Drexel
7-Year BS / MD Program)
"You taught me how to tell my authentic story across all facets of the application process and especially my essays. The essays you helped me write would not have been so authentically personal and specific to me if it weren't for your guidance and expertise.
Princeton College Consulting pushed me to be my best and you believed that I would achieve my goal as long as I put in the work."
Our Promise
We want this investment to be 100% risk free. If you watch the Write Your Way Into College video lessons, complete the exercises, and still don't find the course valuable, we'll happily refund your full payment within 10 days of your purchase.
Frequently Asked Questions
How much access will I have to Peter?
What is the program schedule? Do I have to finish my essay in 5 weeks?
Is there a community with this program?
Are the video lessons available immediately?
What if I need more help after I finish the course?